Shin-ei metal molds are used to manufacture important automobile parts.
This just proves how reliable our products are.
Our metal molds are used to manufacture important autobody parts that support automobile manufacturing—such as front pillars, center pillars, rail roofs, and side sills. That our metal molds have been entrusted with manufacturing these important parts is a sign of trust from our customers. Since our founding more than 30 years ago we have accumulated equipment and technical knowledge related to manufacturing metal molds for such main components. We will continue to provide customers with press metal molds for a wide variety of autobody parts quickly and with a focus on high quality, in response to the trust they have given us.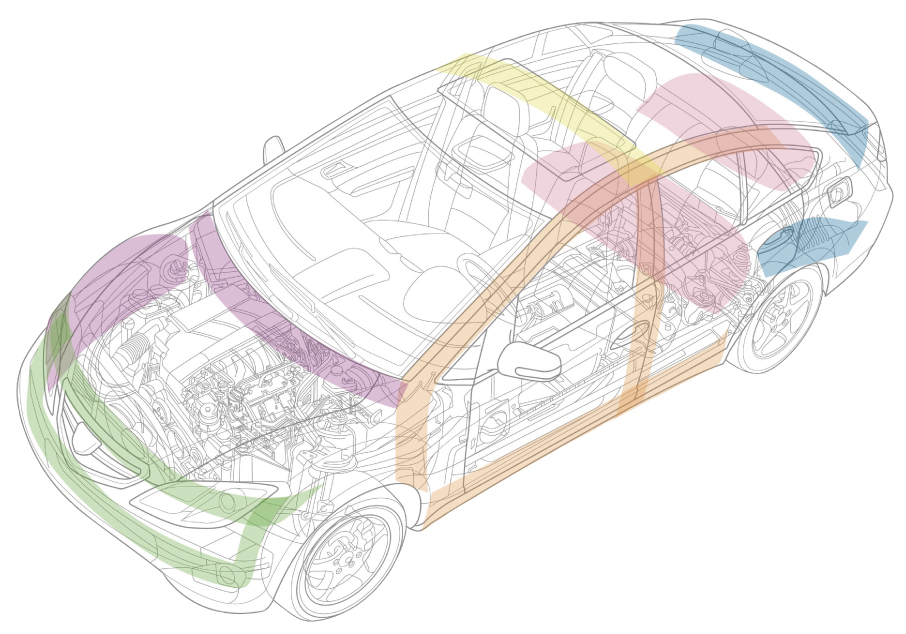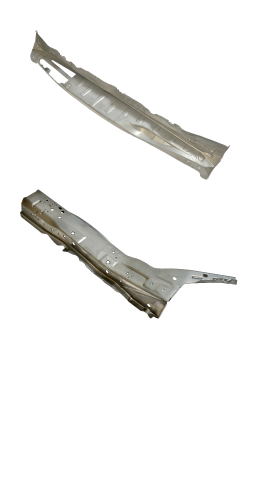 ■

PANEL COWL TOP INNER

■

DUMPER HOUSING

■

DASH UPPER
■

MEMBER FRONT SIDE INNER

■

FRONT BULK HEAD

■

FRONT SIDE FRAME
■

UPPER BACK PANEL

■

CROSS MEMBER
■

FLAME REAR FLOOR LOWER

■

REAR PANEL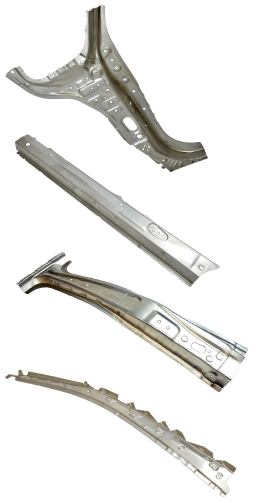 ■

FRONT PILLAR LOWER

■

FRONT LOWER OUTER

■

SIDE SILL INNER

■

FRONT DOOR HINGE

■

CENTER PILLAR

■

ROOF SIDE INNER